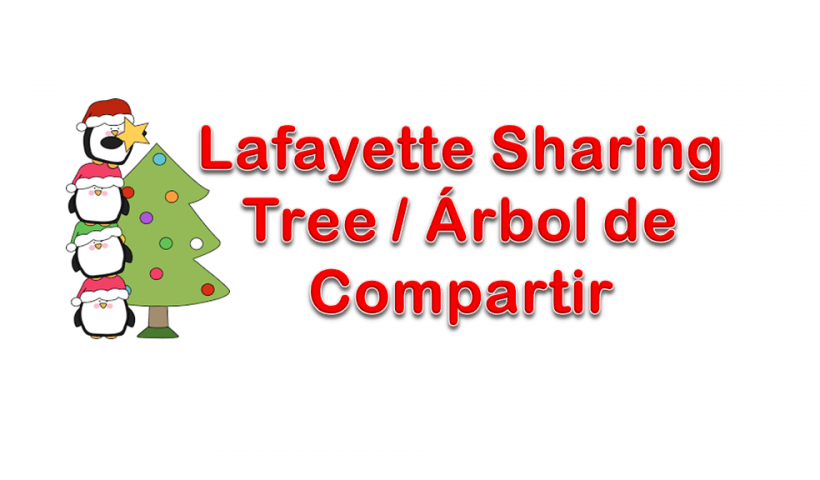 In the office there is a Sharing Tree with gift tags with different gift ideas for students here at Lafayette. If you would like to donate a gift please come by and pick a tag, and bring an unwrapped gift to the office by December 14th.
*  *  *   *  *  *  *
En la oficina hay un Árbol de Compartir con etiquetas de regalos con diferentes ideas de regalos para estudiantes aqui en Lafayette. Si le gustaria donar un regalo, pase a escoger una etiqueta y trae el regalo sin envolver a la oficina antes del 14 de diciembre.